Cold Runner Blocks
THERMO SYSTEM
BLOCK COMPACTNESS, OPTIMAL STABILITY AND FLOW&nbspBALANCE
METHODOLOGY
The technical peculiarities of Franciacorta Stampi cold runner blocks Thermo System are the following: block compactness, temperature constant balancing on whole surface (especially in the nozzles area) and optimal balance of the flow, without needing any kind of&nbspregulations.
THERMO SYSTEM
COLD RUNNER BLOCKS
OPEN NOZZLE
VALVE GATE
TRANSFER
COMBO
THERMO SYSTEM REPRESENTS THE OPTIMAL SOLUTION TO FULFILL AUTOMATION IN THE PRODUCTION PROCESS.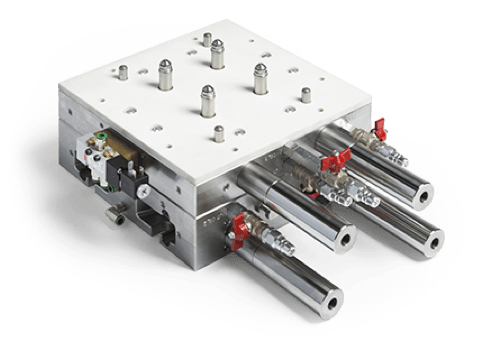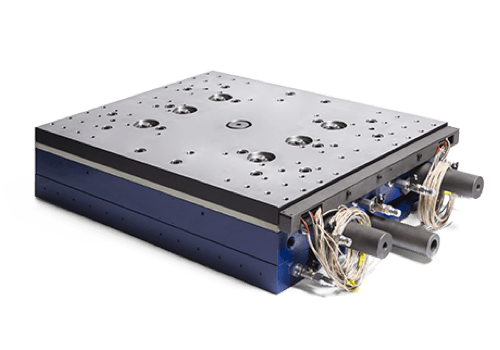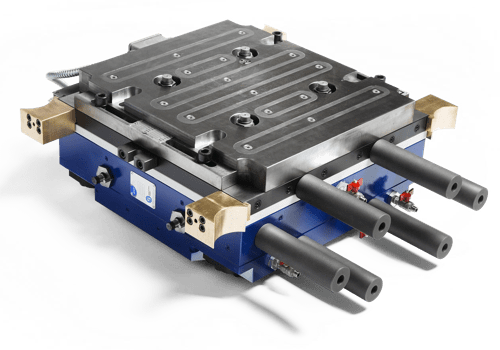 SEVERAL ARE THE OPTIONAL AND TECHNICAL FEATURES THAT CAN BE INSTALLED ON CRB TO CUSTOMISE THE PRODUCT AND TO ACHIEVE THE REQUIRED RESULTS.
THERMOSYSTEM BENEFIT:
Construction of mold without distribution channels, that allows to avoid sprue, produced during molding&nbspphase.
Production cycle decreasing.
Improving of production efficiency.
Reduction of waste material.
Compound saving.
Energy saving.